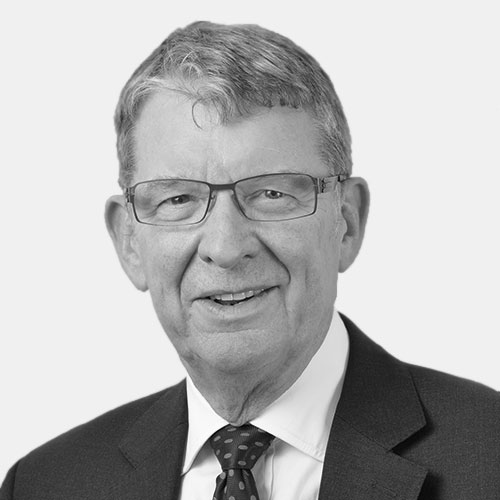 Sir Brian Burridge KCB CBE FRAeS
Former Commander-in-Chief RAF Strike Command
Sir Brian Burridge KCB CBE FRAeS spent a full career in the Royal Air Force (RAF). A former Nimrod pilot and flying instructor, he held front line command at every level in the Service, and was in overall command of all British deployed forces under Operation Telic during the 2003 Iraq invasion.
He also held a number of policy posts in the Ministry of Defence and left the Service in 2006 as Commander-In-Chief, Strike Command.
He subsequently spent 10 years with leading international aerospace, defence and technology manufacturer Leonardo, chairing two of the Group's businesses and holding board positions in the trade association, ADS, and the Defence Growth Partnership where he also chaired its innovation hub.
Sir Brian subsequently served as Chief Executive of the Royal Aeronautical Society – for over 150 years a unique professional body dedicated to the world aerospace community – between 2018 and 2021.
He read physics and electronic engineering at Manchester University and holds an MBA from the Open University and two honorary doctorates.  He was previously a research fellow in political science at King's College, London and is now a PhD research student at the University of Reading.
"As a veteran with 35 years' service myself, I know just what an immense National resource those leaving our Armed Forces represent. I also know that the transition to civilian life can, at times, be tough and bewildering. Veteran.UK will provide a much needed presence on both sides of the fence by alerting those still serving to the opportunities and need for preparation, and by championing to the world outside what a hugely valuable resource our veterans represent."