Welcome to TheVeteran.UK
I am proud to introduce TheVeteran.UK – a new, unique and independent multi-media Campaign.
promoting and affirming the extraordinary skills and qualities of Armed Forces' Veterans in careers and roles which matter– not only to them, but to the UK as a whole in today's extraordinary times, and far beyond.
championing a vibrant, forward-looking, interactive Community of working-age Veterans fully wired into UK society at every level.
This Website sets out our strategic plans, which include the forthcoming TheVeteran.UK Online platform, currently under construction, and the twice-yearly publication of TheVeteran.UK: Extraordinary People for Extraordinary Times.
The Campaign will increasingly feature a powerful social media presence and, for those who sign-up to TheVeteran.UK Community, a monthly newsletter updating members on progress and developments.
Find out more
"Veterans make such valued contributions to society in the UK, but I believe have the potential to do even more. The Forces Employment Charity and TheVeteran.UK are completely aligned with the desire to promote Veterans as an immensely important national resource to be more effectively embraced and deployed across industry and commerce, and throughout UK society. This is not only in the best interests of Veterans themselves, but for the country as a whole."

Alistair Halliday

CEO, The Forces Employment Charity
"Through my life I have come to the realisation that if it were not for those willing to serve, we as a society would not live the lives we live today in relative comfort, and that Business would not have a stable platform from which to operate. When asked if we should do more to help those you have served us, the answer is most definitely yes. I look forward to doing all in my power through my work with The Veteran.UK to navigate and ensure that this happens."

Julian McElhinney

Business Development Director, Holts Military Banking
"Veteran.UK will showcase the immensely positive contribution that those who have served in our Armed Forces continue to make to the UK economy and society. It will also help to galvanise and champion the veteran community, giving it a voice and some muscle to deliver positive changes that will help make the UK a better place for veterans."

Alan Richmond OBE

Business Development Director, Trinity Insurance Services
"In some quarters negative perceptions about employing former members of the Armed Forces still persist, denying veterans job opportunities at all levels of industry and commerce, and across society. Such perceptions need to be forcefully addressed and changed – and I am looking forward to playing my role in this process as part of TheVeteran.UK team."

Steve Thornton

Founder & Chief Executive, Forces Cars Direct
"I have witnessed first-hand the crucial co-operation between the NHS and the Armed Forces as the responsible officer for support and leadership of the NHS South-East's 250,000-strong people. I believe a stronger and more systemically integrated relationship between these two great British institutions should be a core strategic objective, particularly as we seek to recover and evolve plans to effectively restore and transform our services."

Caroline Beardall

Associate Partner, EY
Former Regional Director of People (South-East), NHS England
"As a veteran with 35 years' service myself, I know just what an immense National resource those leaving our Armed Forces represent. I also know that the transition to civilian life can, at times, be tough and bewildering. Veteran.UK will provide a much needed presence on both sides of the fence by alerting those still serving to the opportunities and need for preparation, and by championing to the world outside what a hugely valuable resource our veterans represent."

Sir Brian Burridge KCB CBE FRAeS

Former Commander-in-Chief, RAF Strike Command
"Trinity is delighted to partner with TheVeteran.UK to champion the contribution Veterans make to this country. As a company that is run by Veterans and a Gold Employer Recognition Scheme award winner, Trinity understands how valuable an asset Veterans are to our business."

Mark Austin

Managing Director, Trinity Insurance Services
TheVeteran.UK Shop
TheVeteran.UK's commemorative publications are now available to purchase in our online store.
Visit our shop now where you can order both print and digital editions of current and past publications.
TVUK Edition One

£

10.00

TVUK Edition One Digital

FREE

Battle Of The Atlantic Digital Edition

FREE

Battle Of The Atlantic Souvenir Print Edition

£

10.00
Visit TheVeteran.Uk Shop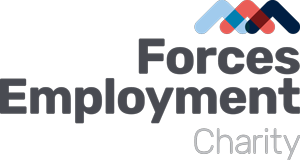 TheVeteran.UK's Charity Partnership
Introducing Forces Employment Charity …
Partnering with Forces Employment Charity goes to the heart of what TheVeteran.UK's campaign is all about – promoting and affirming transitioning military personnel and veterans regardless of previous rank, skills and background to maximise the post-service opportunities they deserve, for themselves, their families – and all of us. Each and every day FEC deploys to help make this happen – and it's a privilege to have this remarkable charity as TheVeteran.UK's inaugural charity partner.
Inaugural Sponsors & Partners
Join TheVeteran.UK Community
Sign up and become a member of TheVeteran.UK Community and receive …
TheVeteran.UK Community Monthly Newsletter covering latest developments, employment news, new partners, supporters, events and initiatives; major forthcoming features and profiles on TheVeteran.UK Online and much more, including special retail and service offers and promotions for Veterans.
TheVeteran.UK e-mail bulletins – additional heads-ups and reminders for key events and promotions, plus sign-posting to important news coverage relating to Veterans.
Thank you for trusting us with your data. For extra peace of mind about how we keep your data secure and how we manage your personal data, you can read more information in our Privacy Policy.