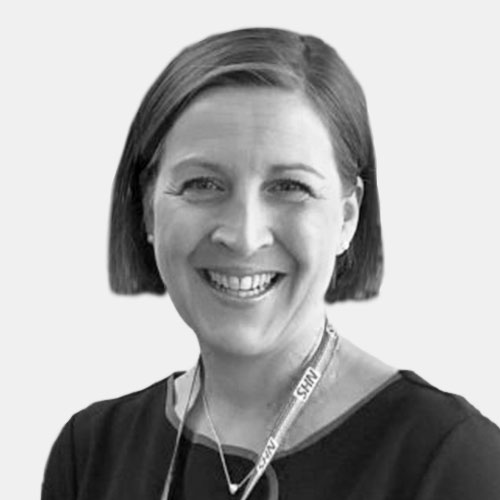 Caroline Beardall
Caroline Beardall joined EY as an Associate Director in 2021, having previously served as Regional Director of People (South East) for NHS England/NHS Improvement responsible for 250,000 staff delivering the best healthcare in the world to a population of nine million people, including, from March 2020 onwards, all aspects of the South-East's workforce deployment response to Covid-19.
In this latter capacity she was also a senior leadership team member National People Directorate and designer and leader for National Health and Care Reserve 2020/21 – reimagining the way the NHS plans and delivers workforce supply for pandemic surges and other future pressures.
Caroline started her professional career as a nurse, subsequently moving into human resources (HR) and organisational development (OD), working for the Department of Health, the Scottish Executive Health Department and in a range of NHS providers, implementing new services and developing service improvements.
Between 2006 and 2010 she also worked for the Ministry of Defence as Cross-Government Lead for Health, providing focus and developing relationships to deliver organisational improvements between the Ministry of Defence, the Department of Health, the NHS and the Devolved Administrations' health-related departments.
She subsequently served as Director for Organisational Effectiveness for the NHS provider regulator and improvement agency and is an Executive/Senior Manager Coach.
Caroline is an experienced Board Director for HR & OD, leading strategies focussed on staff engagement, inclusion, leadership development and wellbeing, as well as supply and sustainability to deliver better health and care for all.
In her previous capacity as Regional Director of People (South East) for NHS England/NHS Improvement Caroline Beardall commented:
"As part of achieving the future we all strive for, the NHS and the Armed Forces should increasingly work together to capture and harness the personal and professional skills of service-leavers at all levels of the NHS more effectively."