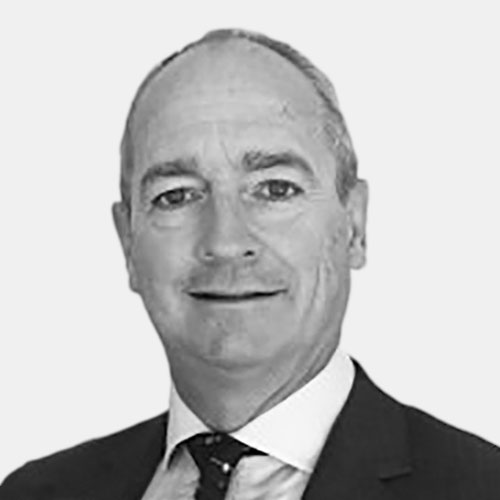 David Richmond CBE
Independent Veterans Advisor to UK Government Ministers at the Cabinet Office
David Richmond CBE is Independent Veterans Advisor to UK Government Ministers at the Cabinet Office, having served as the inaugural Director of the UK Office of Veterans Affairs 2019 – 2021.
A Colonel in the 5th Battalion The Royal Regiment of Scotland in June 2008 he sustained wounds which required four years of surgery and rehabilitation whilst leading his Battle Group north of Musa Qaleh in Afghanistan's Helmand Province. He was the most senior officer to be seriously wounded in the Afghanistan conflict.
Medically discharged after 26 years' service in the British Army, between 2011 and 2017 he served as Recovery Director responsible for all Help for Heroes (H4H) Recovery Centres in Tidworth, Catterick, Colchester and Plymouth, also looking after H4H fellowship organisations, Band of Brothers and Band of Sisters; the H4H Sports Recovery adaptive sports and adventure training programmes; Welfare; Psychological Wellbeing; Health and Physical Wellbeing; Training, Development and Education; and Grant Giving. He remains an H4H Patron.
In addition to his current role as Independent Veterans Advisor, he is Chair of Boccia UK, the national governing body for the paralympic sport of boccia; Chair of Worldmaker International which provides human resilience and wellness training to leaders and crisis helpers; and President of the Musculoskeletal Association of Chartered Physiotherapists.
Previously he was Chair of Contact, an organisation bringing together NHS and military charities to help provide members of the military community with more efficient access to mental wellbeing services, and a member of the Independent Medical Expert Group Armed Forces Compensation Scheme.
He attended Sandhurst in 1986, studied for an MBA in Defence Studies at Cranfield University/Joint Services Command and Staff College between 1998 and 2000 and was awarded an Honorary Doctorate at Buckinghamshire New University for outstanding and inspirational leadership throughout his military career and for creating and leading the Help for Heroes Recovery Services.