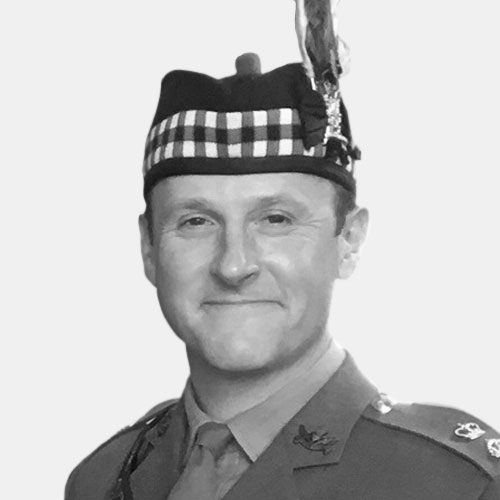 Jules McElhinney VR
Head of Business Development, Holts Military Banking
Senior Reserve
Jules McElhinney has worked for The NatWest Group (NWG) since 2008 and has led Training Delivery, Risk Management and Audit teams throughout his career, working for Holt's Military Banking since 2016.
Presently he is Head of Business Development, for Military Banking NatWest Group and Holt's Military Banking. The NWG point of contact for all Military matters. He chairs the NWG Armed Forces network and sits as quorum of the NWG Armed Forces Steering Group. Through his work with the Bank and the Armed Forces, NWG signed the Military Covenant in May 2015 and were awarded the Gold Employer Recognition Scheme Award in 2016. NWG is currently recognised as one of the leading Employers of the Armed Forces community in the financial services industry.
Holt's Military Banking is the United Kingdom's only Military Bank and provides personal and non-personal Banking services to members of the Armed Forces Regular and Reserve, their Families and Veterans, and Business Banking facilities to all Military Units, Charities, Trusts, Museums and Associations.
Commissioned into The Black Watch (The Royal Highland Regiment), he saw service in Northern Ireland, Kosovo and Iraq. On joining the Army Reserve he has held several posts at Regimental Duty and at Staff. He commanded the 6th Battalion The Royal Regiment of Scotland, 6 SCOTS, and currently holds the post of Career Manager for all Infantry and Royal Armoured Corps Reserve Officers and Soldiers.
He is the President of The Black Watch Association, Edinburgh, Lothian and Borders Branch and is a Royal Regiment of Scotland Museum Trustee. He runs a network for service leavers seeking employment in Scotland.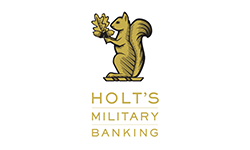 "Through my life I have come to the realisation that if it were not for those willing to serve, we as a society would not live the lives we live today in relative comfort, and that Business would not have a stable platform from which to operate. When asked if we should do more to help those who have served us, the answer is most definitely yes. I look forward to doing all in my power through my work with The Veteran.UK to navigate and ensure that this happens".