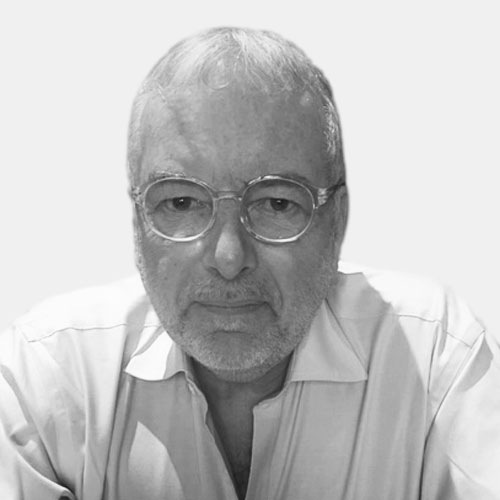 Alan Spence
Alan Spence is a writer, publisher and venture strategist – and proud supporter of the UK's Armed Forces and their Veterans.
Born in Hull in East Yorkshire, his interest in the Armed Forces first spiked amidst the region's rich military heritage, and it was here he first witnessed the ruinous legacy of conflict as Hull struggled with its long recovery from the country's second worst bombings of World War ll.
A politics, philosophy and economics graduate from the University of Nottingham, he entered journalism with Reuters in Fleet Street in 1973, before working at other media organisations, including The Wall Street Journal and The Financial Times. He established his own publishing house, Newsdesk Media, in the mid-1990s which he ran as CEO for almost two decades.
In the latter role he took great pride in increasingly supporting Armed Forces' causes and events, including fly pasts over London marking the 60th Anniversary of World War ll and the 25th Anniversary of the Falklands War.
A specialist in international affairs, his many strategic defence publications on behalf of the UK's Armed Forces, NATO, and other organisations have been complemented by others devoted to commemoration, remembrance and supporting military charities, including in recent years Battles Over – A Nation's Tribute – Marking the Centenary of the 1918 Armistice, D-Day75: Marking the 75th Anniversary of the Normandy Landings and Victory75: Marking the 75th Anniversary of Allied Victory in World War ll – which featured the last ever article by "Forces Sweetheart" Vera Lynn.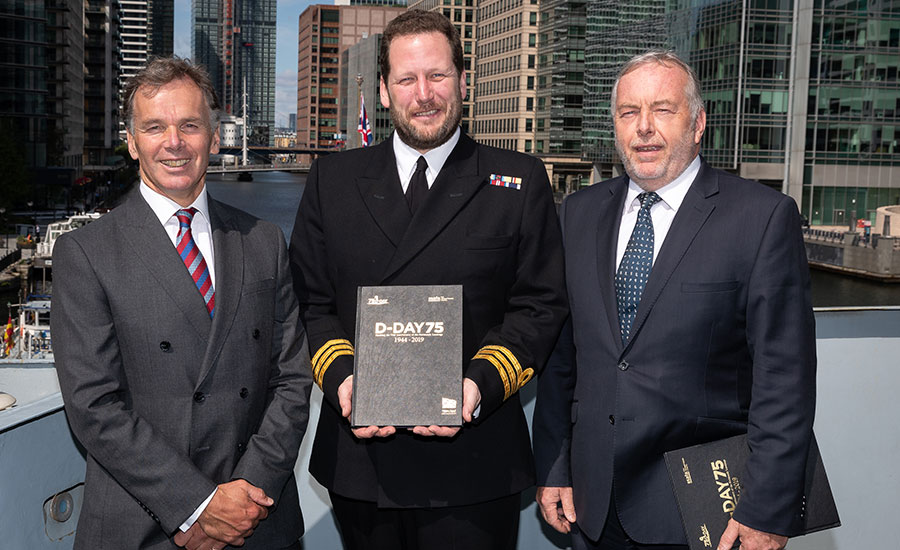 Alan Spence with SSAFA Chief Executive Lieutenant-General Sir Andrew Gregory presenting HMS Westminster Commander Will Paston with a leather-bound copy of D-Day 75
He served for eight years as a Director of the Washington DC-based Atlantic Council, co-chairing and co-organising the Council's historic gala event in Berlin in 2009 marking the 20th Anniversary of the Fall of the Berlin Wall and honouring then US Secretary of State Hillary Clinton and NATO political and military leaders.
Also in Washington DC, he chaired the Royal Air Force Museum American Foundation for several years during which time the Foundation launched its inaugural Battle of Britain Gala Dinner bringing together contemporary and Veteran members of the Royal Air Force and the Air Forces of the United States – an event which has steadily climbed towards the summit of the US capital's leading annual events calendar.
During his years as Chair, The Foundation, where he remains a Director Emeritus, also became the catalyst for the campaign to commission and fund a bust of Sir Winston Churchill presented by the UK Government to the US Government. It now stands proudly at the bottom of the D-Day Corridor in the Pentagon in tribute to the Special Relationship.
He also served for 10 years to 2016 as a Trustee of the Royal Air Force Museum in Hendon and Cosford.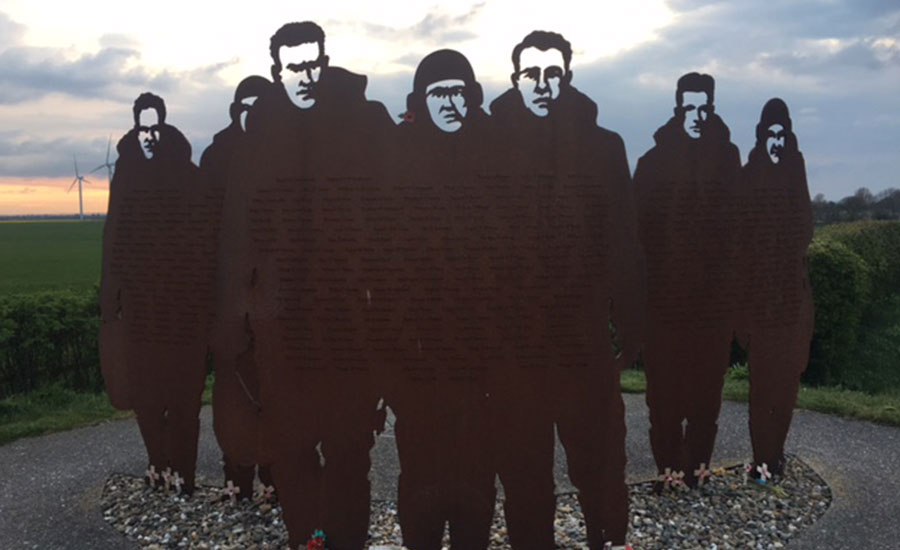 Memorial to 158 Squadron Bomber Command, former RAF Lissett, East Yorkshire
In 2017 he returned to his home city of Hull to create and manage the first ever Wilberforce World Freedom Summit – Eradicating Contemporary Slavery as a core contribution to Hull 2017: City of Culture, with key speakers including Secretary General of The Commonwealth Baroness Patricia Scotland, Home Secretary Rt. Hon. Amber Rudd MP, and former President of Ghana John Kufuor.
Here, amidst many other aspects of modern day slavery, he became increasingly familiar with the traps that lay in wait for ex-Service personnel overwhelmed by the challenges of transition.
Whilst in Hull, he was also asked to stand in as interim Head of Strategic Ventures at the University of Hull where he first worked on ideas for helping Veterans establish their own businesses with a combination of university and venture capital support.
The launch of TheVeteran.UK in 2021 brings together many strands of a career spanning five decades – entwined by a passionate belief that working age Veterans deserve a better deal in the employment market and throughout society – not only for themselves and their families, but to help Britain overcome many challenges as it builds towards a new and sustainable future.