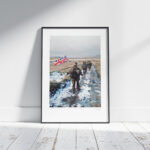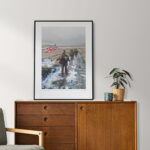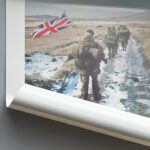 Falklands40 Limited Edition Poster
£15.00
Based on the iconic image of British troops "yomping" towards Port Stanley, this stylised art print is available as a limited edition A2 poster.
Product Description
Paper: 130g silk
Size: A2 – 594mm high by 420mm wide.
Finish: Supplied unframed
Shipping
Postage and packing cost is £2.99 and will be added during checkout.