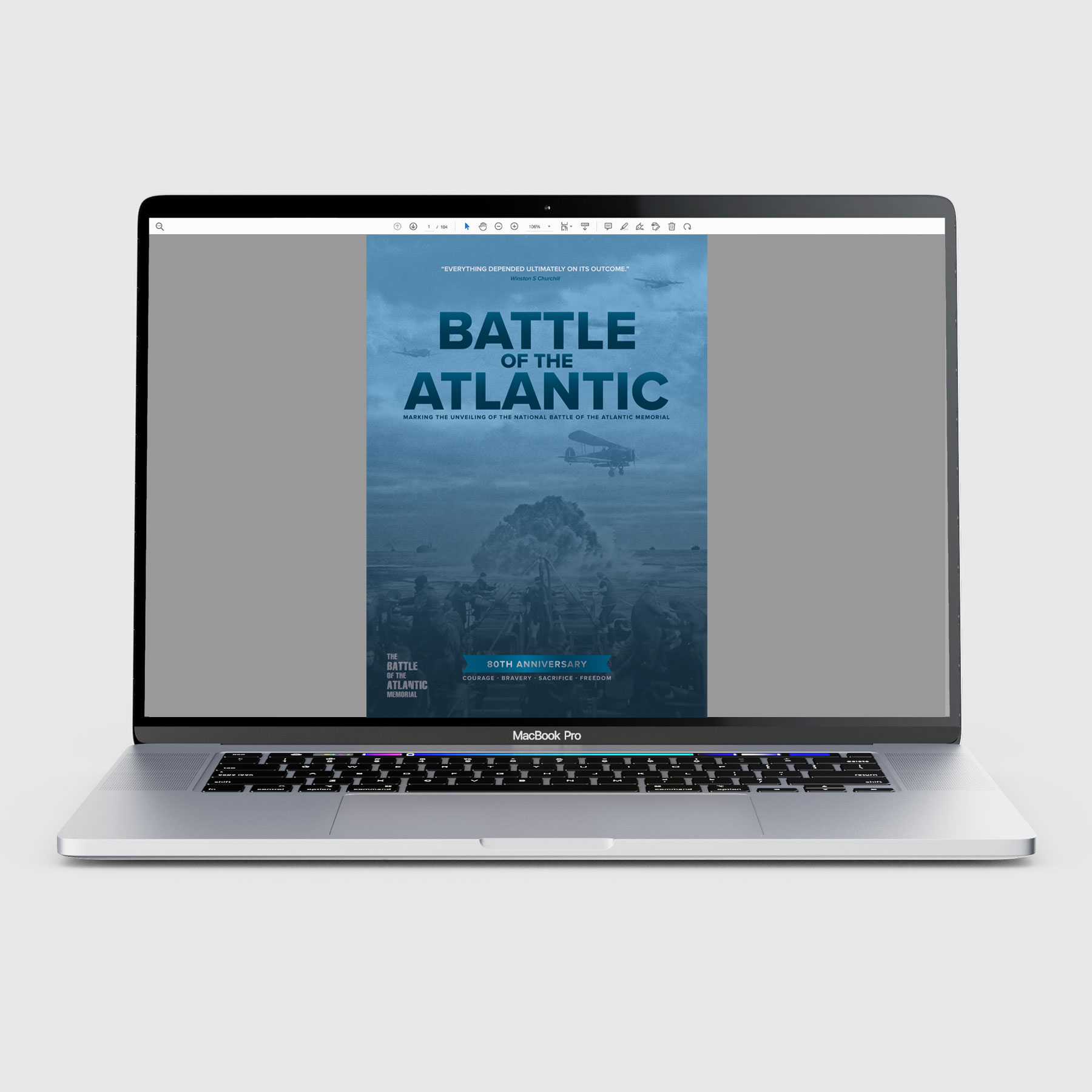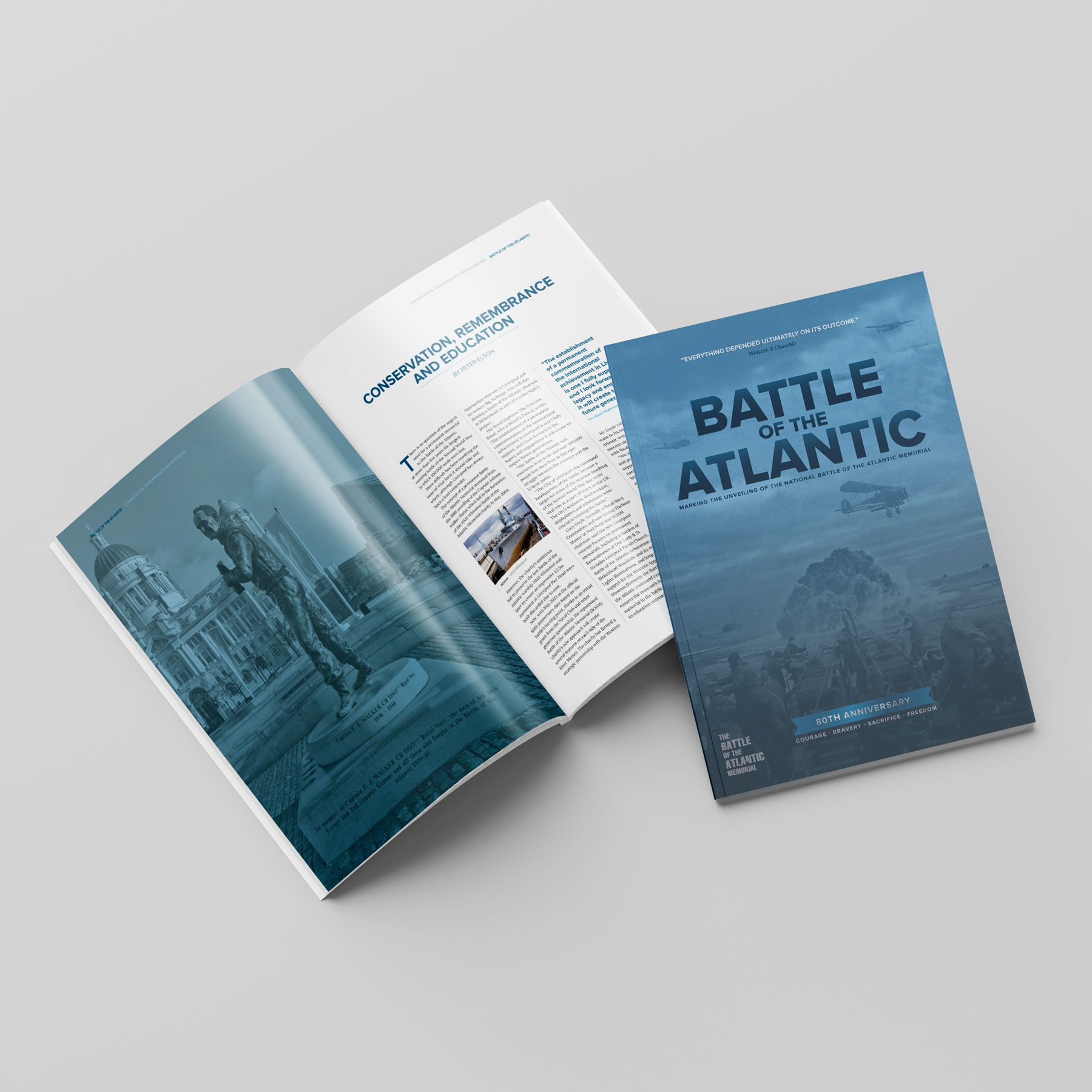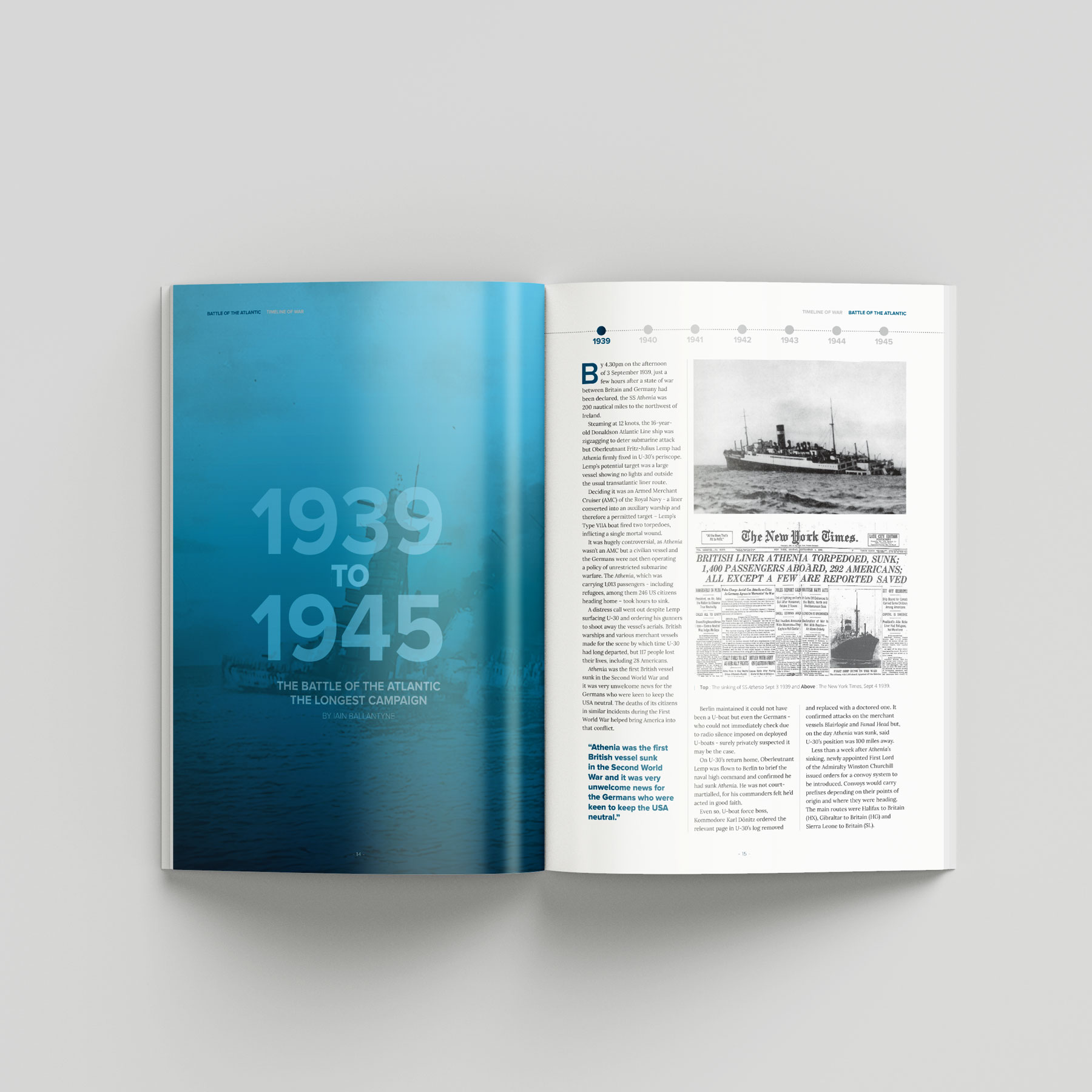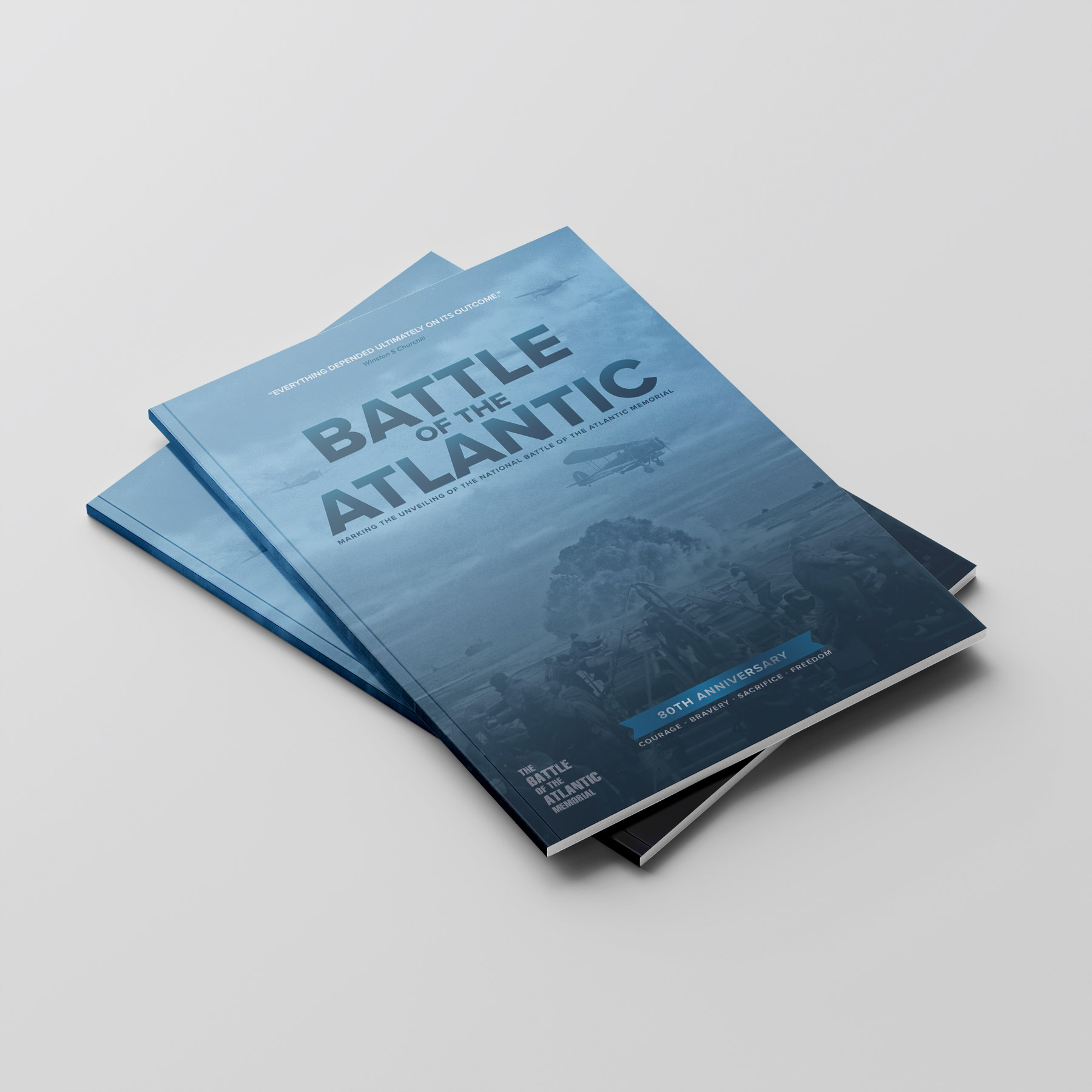 Battle Of The Atlantic Digital Edition
FREE
Battle of the Atlantic is the official souvenir publication of the Battle of the Atlantic Memorial Charity marking the Unveiling of the first national memorial to all those involved in the Second World War's longest campaign – on the occasion of its 80th Anniversary.
Unveiled by the Princess Royal in Liverpool, the Campaign's wartime HQ, on Friday 26th May 2023, the publication contains an insightful history of the Battle of Atlantic by leading naval journalist and writer Iain Ballantyne, who tracks the story from the sinking of the liner SS Athenia in the early hours of the Second World War through the desperate years when the German U-Boat campaign threatened to cut Britain's critical trans-Atlantic supply lines and on to victory as superior Allied resources, technology (including the cracking of Germany's Enigma cypher codes) and the closing of the mid-Atlantic "air gap" to enable bombing the length of trade routes finally prevailed.
Battle of the Atlantic, is a tribute to courage and sacrifice – and a powerful reminder that now, as then, Britain is largely dependent on seaborne trade and that the uninterrupted passage of the seas is paramount to its economic survival and freedom.
Product Description
Pages: 72
Size: A4
Format: PDF