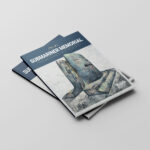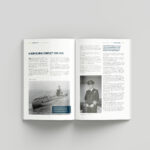 Submariner Memorial Commemorative Publication
£10.00
The Submariner Memorial is the Official Publication marking the Dedication of the Submariner Memorial. However, in exploring the role of submariners through 120 years of often grim history, the Publication is also a powerful narrative of the courage and sacrifice of submariners and their families through many decades of service – and will act as an abiding instrument of remembrance and legacy.
Product Description
Pages: 80
Size: A4
Format: Perfect Bound Publication
Shipping
Postage and packing cost is £2.99 and will be added during checkout.