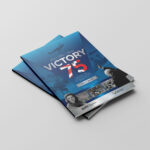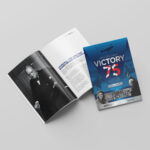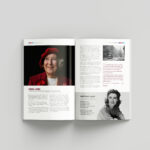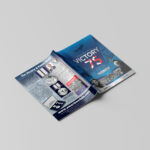 Victory 75 Commemorative Publication
£10.00
Victory75: We'll Meet Again chronicles the greatest conflict in the history of mankind from its roots in the inter-war period through six long years of struggle on both the home and battle fronts under the inspirational leadership of Winston Churchill – one the greatest wartime Prime Ministers the world has ever known. Topping the bill of writers is Dame Vera Lynn, whose songs spoke of love, sadness and hope, chiming with millions on both the home and battlefronts. The publication is a tribute to courage and sacrifice and marks the moment 75 years ago when victory was finally secured by a people, and its Allies, who had suffered so mightily.
Product Description
Pages: 140
Size: A4
Format: Perfect Bound Publication
Shipping
Postage and packing cost is £2.99 and will be added during checkout.